What
is
Search Engine Optimization (SEO)
Search Engine Optimization (SEO)'s definition in short means the process of improving the quality and quantity of website traffic to a website or a web page from search engines and this can be done by utilizing high-traffic keywords to your webpage with the purpose of your webpage being ranked in a higher position in Google Search Engine Result Page (SERP).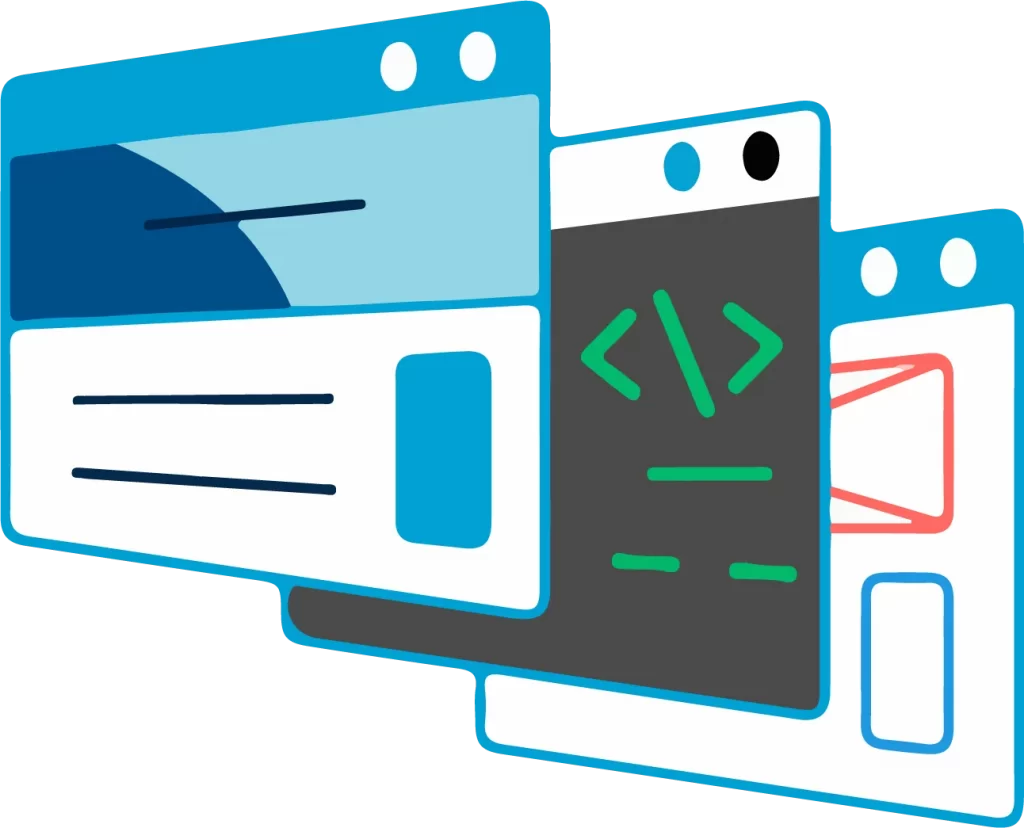 Establishing a strong foundation that creates value and credibility for your website is one of the critical factors of SEO Services in Singapore. Indeed, most of our SEO Specialists have taken rigorous SEO training and persuaded many SEO courses with prestigious SEO certification to continuously improve and advance their SEO abilities.
NexODN SEO consultants provide the Best Singapore SEO services in terms of On-page optimization, which involves updating your website methodically to improve search performance on the search engine ranking pages (SERPs), increasing its visibility to those searching online for the products or services you offer.
NexODN best SEO Experts conduct SEO technical site audits to understand SEO keywords your website targets, maximize interactive elements, apply search engine crawl and internal linking strategies to improve your SEO searcher intent and queries.
On-Page SEO factors using our AI Machine Learning
We review, research, & solve the SEO technical issues of your website.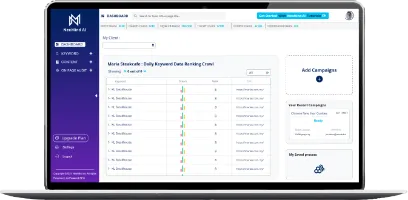 Professional SEO Consultation
Our SEO company provide SEO advices and solutions to improve your business performance in the Google Search SEO Result.
Search Engine Submission
Notify search engines for your SEO content. Learn more about SEO search results in SEO Google.
Analytical Review Operated by NexODN Machine Learning
Detailed SEO assessment and evaluation of SEO marketing performance using our SEO Machine Learning Platform.
Content optimization using NexODN Machine Learning
Refine your SEO content to enhance website quality using NexODN AI SEO Tools.
Professional Search Engine Optimization powered by NexODN Machine Learning
Perform a well-structured SEO strategy for your business and research on your portfolio for further understand.
When your webpage is optimized correctly, its SEO can help to attract consumers to your online platform and staying up to date can be a challenge. However, with AI-Powered SEO, it will bring opportunity, speed and convenience and advanced algorithms which revolutionize SEO services in Singapore.
What makes a good website is it being mobile-friendly which can increase the search ranking, it is important to focus on ensuring the platform is easy to use for the user experience. Users tend to search about images or videos and it will continue to evolve. Data and Analytics is another priority in 2021. The power of data and analytics allows us to understand our buyers, verify which URLs are being crawled, redirects, bounce rates and many more.
2021 is also the time to focus on User and Search Intent. Though it is not a new concept, we need to constantly be reminded to put ourselves in the shoes of the user to understand the nature of what and why they search for keywords so we can meet their needs and wants. These are some of the trends that your sites need to be looked upon and to be optimized to create quality content and results which indirectly ease the process of generating the Meta Title and Meta Description.
OPTIMIZE YOUR SEO CONTENT
Local SEO
Driving traffic to your website is just the beginning. As one of the best SEO services agencies in Singapore, Our SEO specialists are here to help you develop your business growth. 97% of consumers go to Google to search for local business and 20%-25% of them turn into customers. Another efficient way for your clients to find you is by local search. Our objective is to build SEO strategies that allow you to be recognized by your prospects.
Our local SEO Services Singapore:

Localized content strategy
Competitive analysis
Store locator optimization
Even if you are a small-medium company or a multinational corporation aiming to increase your SEO in the Google Search Result, our SEO Specialists Singapore will help you achieve your business objective.
International SEO
Ecommerce SEO
Technical SEO
Human Content Optimization
NEXODN, being the Best SEO service company to rank your company website #1 in Google Search Engine. Engage top SEO Singapore company to increase marketing ROI & boost site traffic. How can you optimize your website to get targeted traffic from the search engines? Here is a quick overview of our SEO services Singapore process:
Process 1
Before running any SEO campaign, it is crucial to identify what keywords you want to rank for. You must understand the words and phrases that users type into the search engines (such as Google), and then start identifying potential keywords related to the products and services offered to attract your target audience. This is what we call "Keyword Research". 
It's also crucial to identify keywords that will drive targeted traffic to your site, as well as having sufficient search volumes and the right searcher intent. Luckily, NexMind AI-powered platform will do this in just a minute. The terms suggested are based on data and user search intent, and they match Google's search algorithms exactly. You simply input a term or phrase that you believe people could use to find your content after making an account. The search volume for the term, as well as similar keyword phrases and their search volumes, will be displayed on our AI-powered platform. The great thing about our platform is that it has no restrictions. Because it was created with Google users' searcher intent in mind, it also provides a lot of information about long-tail keywords and terms with low search traffic.
Once our platform recommends which keywords to pursue, you are ready to create and optimize your content. 
Process 2
Process 3
Process 4
Process 5
WHAT IS THE SEARCH ENGINE OPTIMIZATION TECHNIQUE BEING USED?
On-page SEO strategies happen on your website
●   Keywords Research Optimization
●   Quality Content
●   Site performance
●   Meta Title
●   Meta Description
●   H1
●   Internal Linking
●   URL Structure
●   User Experiences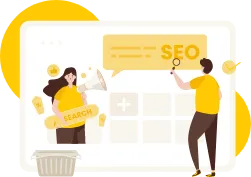 WHAT IS THE SEARCH ENGINE OPTIMIZATION TECHNIQUE BEING USED?
Off-page SEO strategies happen off your website
●   Link building
●   Back Links
●   Domain Authority
●   Blogs Posting
●   Page Optimization

SEO SINGAPORE SERVICE WITH NEXODN
What is NexODN SaaS Model?
Use Our SEO Machine Learning Platform
If you're looking for help developing and writing the pages of your website in Malaysia, NexODN Web Copy is your all-in-one full-managed optimized website content solution. Getting the right web design and content on your website is vital, It needs to be fresh and relevant, attracts your audience, articulates your brand value, build trust with visitors, and get them to buy.
Quality Lead Focused Content To Increase Conversions & Sales
Write Engaging and Useful content!
Getting traffic to your website is worthless unless it converts, and that's where NexODN AI-powered Web Copy comes in. Our SEO company crafts content specifically to draw in the reader, clearly describing your products and services in an engaging way, and drive them towards your desired action. With NexODN Web Copy, not only will you be able to rank for more keywords, we'll drive more of your visitors towards sales.
Optimized For SEO & High Rankings
We have got SEO important meta data also covered
Writing great content is only half the equation. No matter the caliber of writing, the search engines won't be able to find you if your on-page SEO is lacking. That's why our SEO company offers "NexODN AI-powered SEO Optimization" as a game-changer to create all the meta-data you need, including the SEO Meta title, Meta Description, Headers, and Content creations! Using NexODN Optimization will ensure you have maximum ranking potential.
Keyword Queries
Provide insight of the high traffic keyword that fits your industry.
Keyword Analyzer
Provide keyword result by doing
in-dept AI-analysis on top website.
Keyword Tracker
Track your website ranking based on specific keyword you added. 
Content Optimization
Conduct a content intelligence analysis to recommend word needed in your content. 
Content Generation
One click deep learning content generator for blogs & article writing. 
Search Engine Optimization FAQ