Know More About NexMind AI
Global
AI-Powered

Search Technology
Architecture
We are a Big Data and Artificial Intelligence company with the vision to make Artificial General Intelligence (AGI) robots modeled on computational concepts of the human brain. NexODN Platform as a Service (PaaS) software helps companies solve challenges by finding the best predictive model for their data.
Static overlay
- Formerly known as NexODN International Sdn Bhd
- Founded by CEO & Founder, Francis Lui
- Launched the World's first Artificial Intelligence (AI)
Machine-Learning Search Engine Optimization (SEO)
Platform as a Service (Saas) in Malaysia
Static overlay
- Recognized by DIGERATI 50 Digital News Asia (DNA)
- Launched NexRank, the world's first SEO Autopilot Platform
- Launched NextLead, an AI-Powered Leads Capturing & Routing System
- Awarded MYR2 million CIP Accelerate Grant by Cradle
Static overlay
- Merit Winner, MSC Malaysia APCITA AWARD 2020 AI Category, World-First SEO Machine Learning & Deep Learning.
- Developed the world's first AI-Powered SEO Predictive modeling for Chinese-speaking markets.
- Expanded AI-Powered SEO to Bahasa Indonesia.
- Spearheaded AI-Powered SEO in Japanese.
- Developed AI-Powered SEO for Italian, German, French, and Spanish-speaking markets.
MR LUI THIAM FAH
FOUNDER & CEO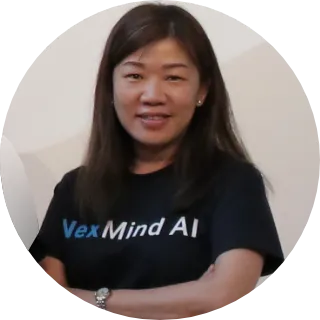 MRS LAW SIEW GUAT
CO-FOUNDER &
CHIEF PROCUREMENT OFFICE
Francis has more than 25 years experiences working on enterprise solutions including IBM mainframe, IBM AS400, IBM SP2 Parallel Processors and many enterprise solutions in the USA, Australia, New Zealand, Singapore and Malaysia. Francis is the pioneer of Search Engine Optimization (SEO) in Malaysia who has witness the evolution of SEO throughout the decade.